Based in South-East Queensland's Sunshine Coast region, Olivia Ruth is a musical force to be reckoned with.  Whether  performing solo, as a duo, or with her band, she is fast becoming recognised for epic live music performances.  Her band's distinctive rock-infused sound is a product of Olivia's dynamic and unique vocals, impressively-crafted original songs, and a tight and solid group of artists who are passionate about their music.  Their gigs showcase a range of musical styles, from gentle acoustic-driven ballads and funky blues-inspired songs through to powerful rock-solid anthems.
Olivia Ruth Jeffery
Vocals, Rhythm Guitar
Jethro Stone Jackson
Lead Guitar

Jack Blandford
Bass Guitar
---
2019
// MORE GIGS COMING SOON //
MUSIC  /  CDs  /  LISTEN  /  BUY
.
Listen to the tracks from the Olivia Ruth EP, 'Love & Liquor'
NEWS…  
To receive (occasional but important!!) NEWS about Olivia Ruth,
fill out the form below and click the 'subscribe' button
"That is some kind of voice. Magnificent."
– Richard Wilkins, Aust TV presenter (MTV, Today Show)
"…her raw power and vocal range you have to hear to believe, one minute growling and gravelly and a very low tone and the next hitting flute notes vocally that Minnie Ripperton would be proud of…"
– Pete Clarkson
"Janis Joplin-like.  Wow."
– Karl Stefanovic, Aust TV presenter (Today Show)
VIDEOS
//  We'll keep 'em coming…!  //
**NEW**
Olivia Ruth | Rockit Live Studios | Full Session | 2019
An exceptional full set of original songs by Olivia (solo)
**NEW**
Olivia Ruth | Rockit Live Studios | "He Plays The Blues" | 2019
After the session, she casually picked up her guitar and just played this one as well…
Olivia Ruth live on the TODAY show – 2017
Olivia Ruth live on the Channel 7 News – 2019
Olivia Ruth live at The New Globe, Brisbane: "It's Not"
PHOTOS
//  coming soon  //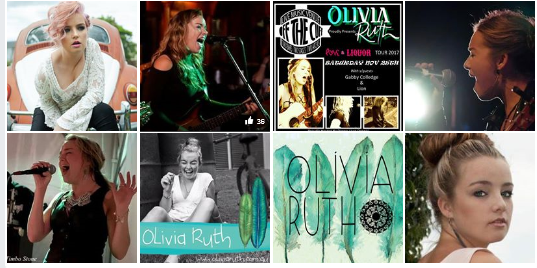 ​
Olivia Ruth (cell/mobile number)
[in Australia] 0439 333 312
[International] +61 439 333 312

WHAT ELSE?   OH, YEAH…
Here's some links to other Olivia Ruth stuff…
Facebook | Twitter | Instagram | YouTube